milk oats porridge | oats
The milk oats porridge is a very popular dish that is sure to be loved by everyone who tries it. Though it looks very complicated, milk oats porridge can be easily made from the comfort of your own home. Created by parveen, this simple and quick milk oats porridge can be easily prepared. The rich flavours and aromas of milk oats porridge are sure to appeal to your senses, set your taste buds tingling and make everyone keep on asking for more! Along with the lovely taste, milk oats porridge has various nutritional benefits, making milk oats porridge a perfect accompaniment for various family gatherings and occasions. The detailed step-by step procedure for creating milk oats porridge has been provided and can easily be followed by everyone. This milk oats porridge is every food lovers dream, so go ahead and cook this milk oats porridge with your loved ones and from the comfort of your own home!
Ingredients (240 ml cup used)
1/4

cup

oats *(gluten free organic suggested)

3/4 to 1

cup

water or (for babies above 1 year milk can be used)

sweetener (babies need no sugar, for babies above 1 year little can be used)

formula milk or (cow's milk for babies above 1 year) as needed
optional
generous pinch of green cardamom / elaichi
How to make the recipe
Please refer the above detailed instructions with step by step photos
step by step photos on milk oats porridge for babies
1. Add oats to a blender and powder finely. For babies over 8 months, you can skip powdering if your baby can eat slightly coarse porridge. For toddlers, you can add few blanched almonds or walnuts if not allergic.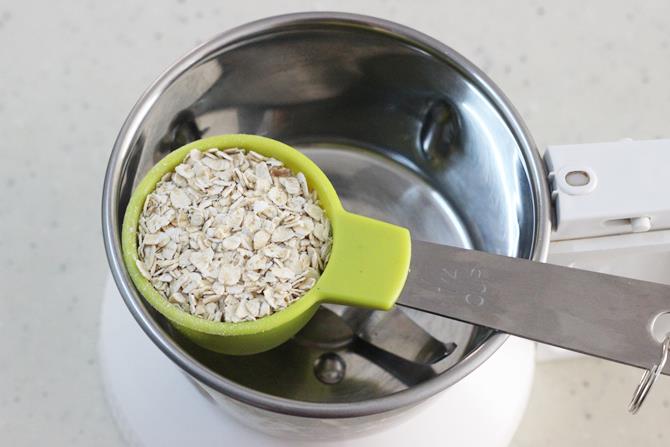 2. Add it to a pan.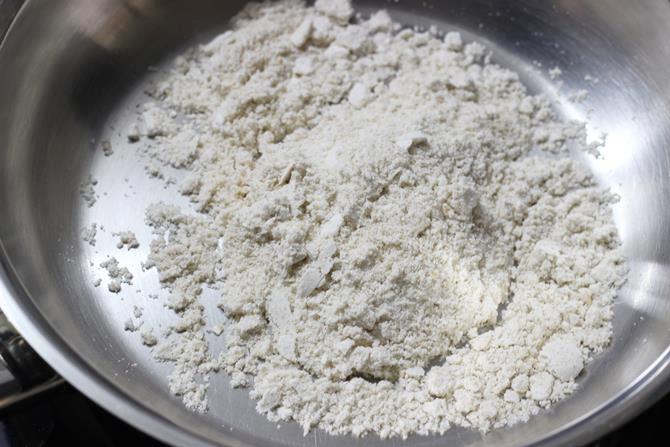 3. Add water and stir well to break lumps. Begin to cook on a medium flame with out burning constantly stirring. For babies over 1 year, use cow's mik (if not allergic).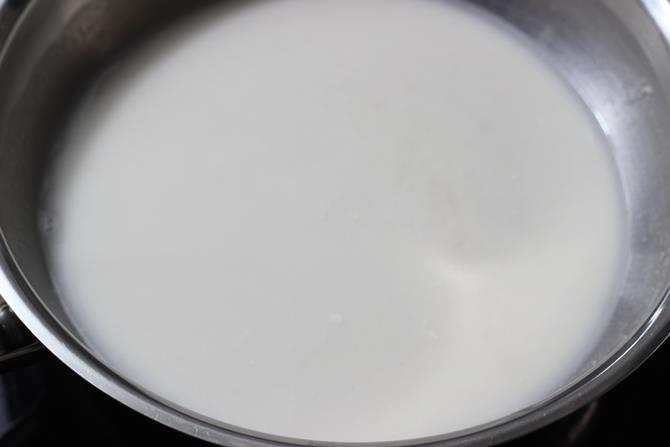 4. Switch off when the oats thickens as you see below. For toddlers you can serve this after it cools down if you have cooked in milk.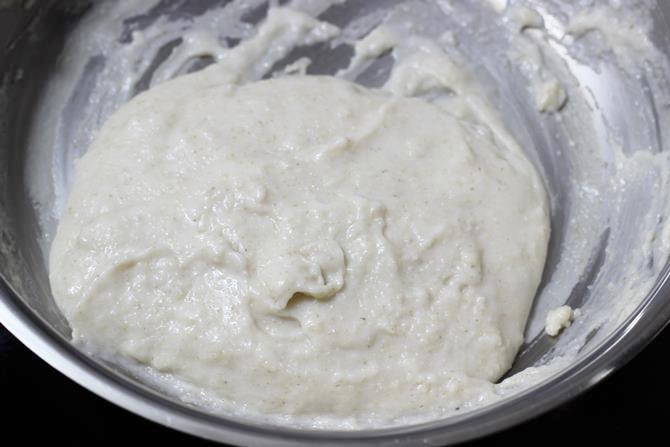 5. Cool it completely. Make formula milk or whatever milk you are using. Pour it to the cooled oats.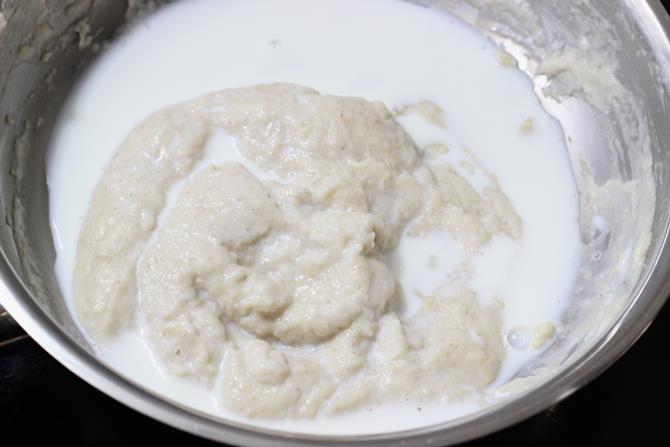 6. Stir well.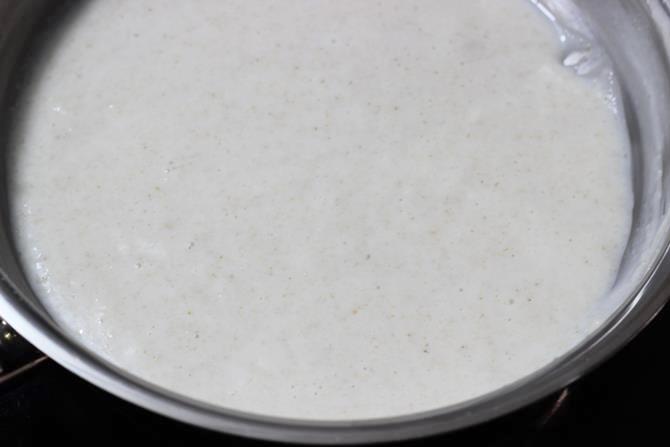 Serve milk oats porridge. For toddlers over 2 years, you can add some roasted cashews. Please supervise you toddler since nuts may choke.